MEET THE INSURANCE EXPERTS IN YOUR NEIGHBOURHOOD!
For more than 90 years, Crawford & Danyluk Insurance Brokers employees have lived and worked in the communities we serve in and around Delaware, Komoka, Kilworth, Mount Brydges and Strathroy, Ontario.
For us, it's personal. We take the time to understand your situation, your lifestyle and your business. With a thorough understanding of your needs, we help you find the insurance that fits. As Insurance Brokers, we're not tied to one brand of products. We can offer you a wide variety of insurance coverage through industry leading insurers. By shopping around, we'll find you the best value for the best product.
Proud members of IBAO: the Insurance Brokers Association of Ontario. We are also closely associated other local brokers like us who serve their communities through offices in Dutton, West Lorne and Aylmer, Ontario, as well as serving customers in the City of London, Ontario.
Get the best insurance coverage for the best value. Contact us at our Delaware office today, and let us shop for your insurance.
---
For the third year, Crawford & Danyluk Insurance Brokers has partnered with Intact Insurance to present a donation to Easter Seals of Canada – Camp Woodeden through the Better Communities Program.
Crawford & Danyluk Insurance Brokers strives to be a committed and active participant in the community that has supported us for generations. The total donated to Camp Woodeden from this program to date is $6000.00 since 2020. The Better Communities program, offered by Intact Insurance, is proud to support local charitable initiatives in the areas where they do business. The program demonstrates their commitment to being socially responsible and allows brokers to partner with them to support worthwhile community initiatives.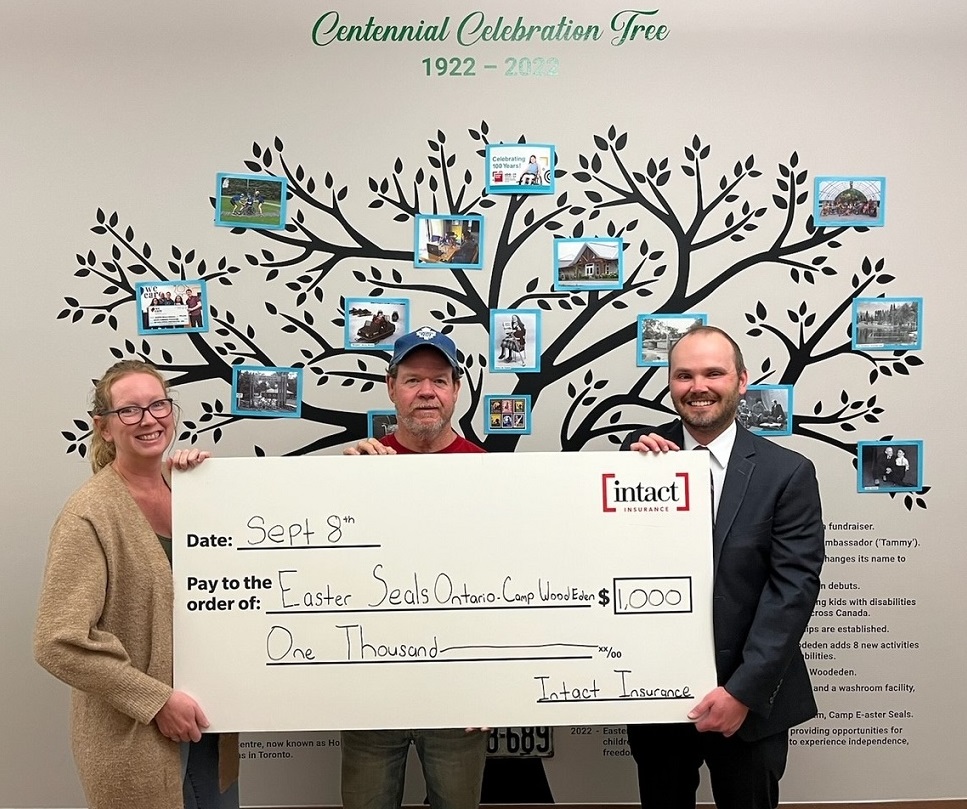 ---
REQUEST A QUOTE
---
You are welcome to give us a call at our local office. Our staff cannot make decisions on your coverage and entitlements, but we can help you through the claims process to ensure a timely settlement.
Emergency toll free numbers
| | |
| --- | --- |
| AVIVA | 1-866-692-8482 |
| Traveler's (Dominion) | 1-800-661-5522 |
| Echelon | 1-866-931-0570 |
| Economical (Western General) | 1-800-607-2424 |
| Intact | 1-866-464-2424 |
| Jevco | 1-866-864-1112 |
| Nordique (Facility) | 1-866-464-2424 |
| HTC (Town & Country) | 1-877-488-6642 |
| RSA (Facility) | 1-800-319-9993 |
| Yarmouth Mutual | 1-877-488-6642 |