On April 23, 2017, The Meal, celebrated its 35th Anniversary, at the DoubleTree by Hilton London with a sold out crowd of over 400 guests. Chair, Patty Crawford of Crawford & Danyluk Insurance and the Committee once again provided guests with a unique dining experience.
At the wrap-up meeting, members of The Meal Committee were thrilled to present Diabetes Canada with a cheque for $35,000 as net proceeds from the evening. To date, The Meal has raised more than $1.6 million to support ongoing and fund ground-breaking diabetes research.
Executive Chef Todd Pylypiw of DoubleTree by Hilton London led the team of volunteer Chefs from across the region, Co-Emcees Julie Atchison and Nick Paparella of CTV London and Bill Brady "Mr. London", delighted the crowd and made it a memorable event.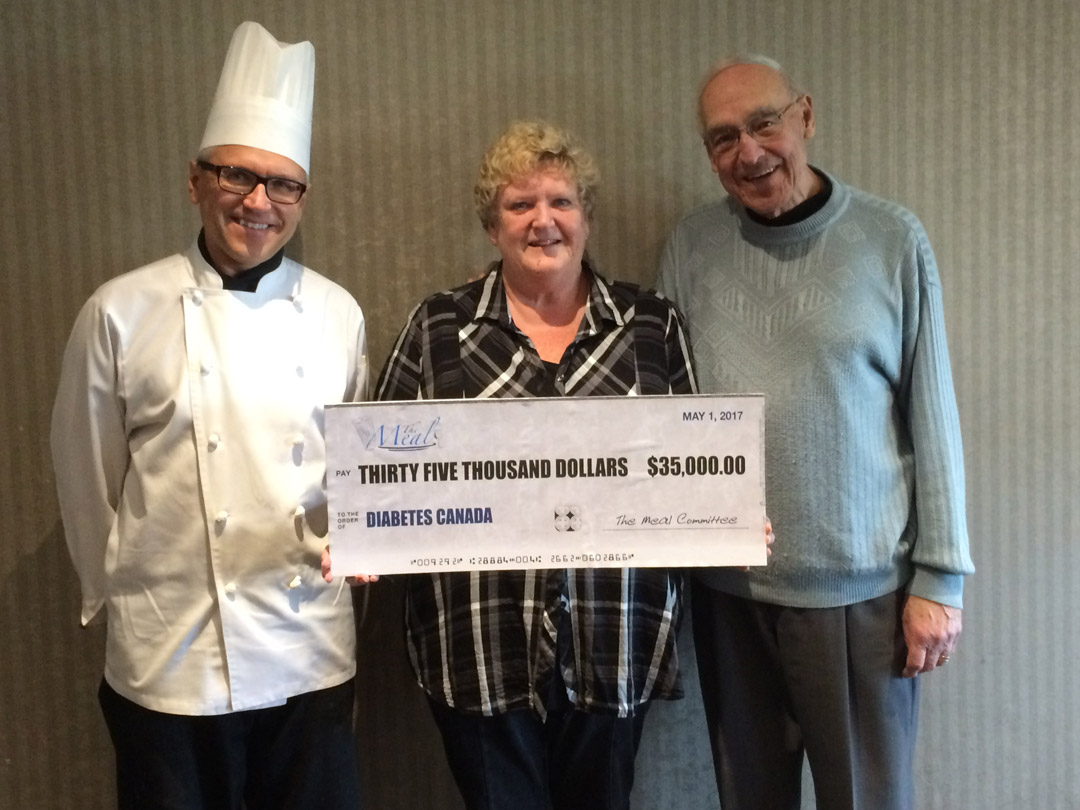 (Left to right) Chef Todd Pylypiw, Patty Crawford (Chair) and Bill Brady (Chair Emeritus).